Office Address

Littauer-320
Mailing Address

John F. Kennedy School of Government
Mailbox 20
79 JFK Street
Cambridge, MA 02138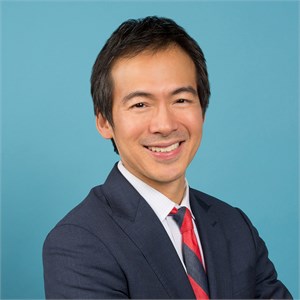 Profile
Archon Fung is the Academic Dean and Ford Foundation Professor of Democracy and Citizenship at the Harvard Kennedy School. His research explores policies, practices, and institutional designs that deepen the quality of democratic governance. He focuses upon public participation, deliberation, and transparency. He co-directs the Transparency Policy Project and leads democratic governance programs of the Ash Center for Democratic Governance and Innovation at the Kennedy School. His books include Full Disclosure: The Perils and Promise of Transparency (Cambridge University Press, with Mary Graham and David Weil) and Empowered Participation: Reinventing Urban Democracy (Princeton University Press). He has authored five books, four edited collections, and over fifty articles appearing in professional journals. He received two S.B.s — in philosophy and physics — and his Ph.D. in political science from MIT.
Courses
Fall
Year
Media Expertise
Archon Fung welcomes media inquiries on the following subjects:
Additional experts may be found by clicking on each subject listed. You may contact faculty directly or if you need assistance contact the Communications Office at 617-495-1115.
Research
For a complete list of faculty citations from 2001 - present, please visit the HKS Faculty Research Connection.
Selected Publication Citations:
Academic Journal/Scholarly Articles

Fung, Archon. "Putting the Public Back into Governance: The Challenges of Citizen Participation and Its Future." Public Administration Review 75.4 (July/August 2015): 513–522.

Book Chapters

Fung, Archon, Hollie Russon Gilman, and Jennifer Shkabatur. "Technology for Democracy in Development: Lessons from Seven Case Studies." Deliberation and Development : Rethinking the Role of Voice and Collective Action in Unequal Societies. Ed. Patrick Heller and Vijayendra Rao. World Bank Group, 2015, 229-236.
Fung, Archon, and Jennifer Shkabatur. "Viral Engagement: Fast, Cheap, and Broad, but Good for Democracy?" From Voice to Influence: Understanding Citizenship in a Digital Age. Ed. Danielle Allen and Jennifer S. Light. University of Chicago Press, 2015, 155-177.

Commentary

Fung, Archon. "Our Desperate Need to Save US Democracy from Ourselves." The Hill, December 7, 2016.