Office Address

124 Mt. Auburn - Suite 200N-220
Mailing Address

John F. Kennedy School of Government
Mailbox 74
79 JFK Street
Cambridge, MA 02138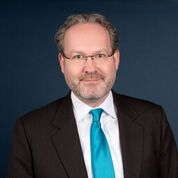 Profile
Jorrit de Jong is Lecturer in Public Policy and Management at Harvard Kennedy School (HKS). His research and teaching focus on the challenges of making the public sector more effective, efficient, equitable and responsive to social needs.
Jorrit is the Faculty Director of the Bloomberg Harvard City Leadership Initiative, a joint program of Harvard Business School and Harvard Kennedy School, funded by and executed in collaboration with Bloomberg Philanthropies. It is the world's most comprehensive effort to advance effective problem-solving and innovation through executive education, research, curriculum development and field work.    
Dr. De Jong is also Academic Director of the Innovations in Government Program at the Kennedy School's Ash Center for Democratic Governance and Innovation. A specialist in experiential learning, Jorrit has taught strategic management and public problem solving in degree and executive education programs at HKS and around the world. Before coming to Harvard, Jorrit co-founded the Kafka Brigade, a social enterprise in Europe that helps governments diagnose and remedy bureaucratic dysfunction. Before that he was director of the Center for Government Studies at Leiden University and founding co-director of a consulting firm for the public sector in Amsterdam.
Jorrit holds a PhD in Public Policy and Management (VU Amsterdam), a Master in Philosophy (Leiden) and a Master in Public Administration (Leiden). He has written extensively, including the books The State of Access: Success and Failure of Democracies to Create Equal Opportunities (Brookings 2008, co-edited); Agents of Change: Strategy and Tactics for Social Innovation (Brookings 2012, co-authored); and Dealing with Dysfunction: Innovative Problem Solving in the Public Sector (Brookings, 2016). Jorrit wrote over 25 teaching cases and designed numerous simulation exercises on collaborative governance, organizational behavior and innovation.
In 2014, Jorrit launched the Innovation Field Lab, an experiential learning and outreach project sponsored by the Ash Center that connects HKS students with five cities in Massachusetts through real problem solving efforts. In addition to co-chairing executive programs for U.S. Mayors, international Mayors and their senior aides as part of the Bloomberg Harvard City Leadership Initiative, Jorrit is the faculty co-chair of two open enrollment programs: Creating Collaborative Solutions and Innovations in Governance.
Courses
Spring
Media Expertise
Jorrit de Jong welcomes media inquiries on the following subjects:
Additional experts may be found by clicking on each subject listed. You may contact faculty directly or if you need assistance contact the Communications Office at 617-495-1115.
Research
For a complete list of faculty citations from 2001 - present, please visit the HKS Faculty Research Connection.
Selected Publication Citations:
Books

de Jong, Jorrit. Dealing with Dysfunction. Brookings Institution Press, 2016.