Office Address

Taubman-162
Mailing Address

John F. Kennedy School of Government
Mailbox 124
79 JFK Street
Cambridge, MA 02138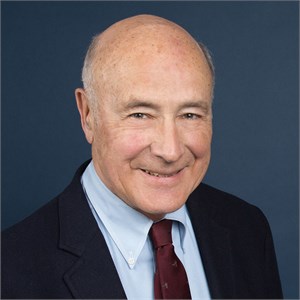 Profile
Joseph S. Nye Jr., University Distinguished Service Professor, and former Dean of the Harvard's Kennedy School of Government. He received his bachelor's degree summa cum laude from Princeton University,won a Rhodes Scholarship to Oxford University, and earned a PhD in political science from Harvard. He has served as Assistant Secretary of Defense for International Security Affairs, Chair of the National Intelligence Council, and Deputy Under Secretary of State for Security Assistance, Science and Technology. His most recent books include The Power to Lead; The Future of Power; Presidential Leadership and the Creation of the American Era; and Is the American Century Over. He is a fellow of the American Academy of Arts and Sciences, the British Academy, and the American Academy of Diplomacy. In a recent survey of internatinal relations scholars, he was ranked as the most influential scholar on American foreign policy, and in 2011, Foreign Policy named him one of the top 100 Global  Thinkers.
Media Expertise
Joseph Nye welcomes media inquiries on the following subjects:
Additional experts may be found by clicking on each subject listed. You may contact faculty directly or if you need assistance contact the Communications Office at 617-495-1115.
Research
For a complete list of faculty citations from 2001 - present, please visit the HKS Faculty Research Connection.
Selected Publication Citations:
Academic Journal/Scholarly Articles

Nye, Jr., Joseph S. "Soft Power: The Origins and Political Progress of a Concept." Palgrave Communications (Februry 21, 2017).
Nye, Jr., Joseph S. "Deterrence and Dissuasion in Cyberspace." International Security 41.3 (Winter 2016/2017): 44-71.
Nye, Jr., Joseph S. "Will the Liberal Order Survive? The History of an Idea." Foreign Affairs 96.1 (January/February 2017): 10-16.
Nye, Jr., Joseph S. "Limits of American Power." Political Science Quarterly 131.2 (June 2016): 267-283.

Books

Joseph S. Nye, Jr. and David A. Welch. Understanding Global Conflict and Cooperation: An Introduction to Theory and History. Pearson, 2016.