Office Address

Belfer-506
Mailing Address

John F. Kennedy School of Government
Mailbox 83
79 JFK Street
Cambridge, MA 02138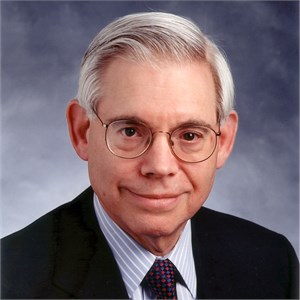 Profile
Robert R. Glauber is an Adjunct Lecturer in Public Policy at Harvard's Kennedy School of Government and has been a visiting professor at Harvard Law School in 2007 and 2009. Previously, he served as Chairman and Chief Executive Officer of NASD (now FINRA), the private-sector regulator of the U.S. securities markets, from September 2001 to September 2006, after becoming NASD's CEO in November 2000. Prior to becoming an officer at NASD, he was a Lecturer at the Kennedy School from 1992 until 2000, Under Secretary of the Treasury for Finance from 1989 to 1992 and previously to that, was a Professor of Finance at the Harvard Business School for 25 years. In 1987-88, Mr. Glauber served as Executive Director of the Task Force (Brady Commission) appointed by President Reagan to report on the October 1987 stock market crash. He has served on the Korean Financial Supervisory Service's International Advisory Board, the boards of the Federal Reserve Bank of Boston, a number of Dreyfus mutual funds, the Investment Company Institute, and as president of the Boston Economic Club. Mr. Glauber presently is Chairman of the Board of XL Group, plc (an insurance company) and Northeast Bancorp (a commercial bank based in New England), a director of Moody's Corp., and Vice Chairman of the Trustees who appoint and oversee the International Accounting Standards Board. He retired from the Board of Freddie Mac in March 2012. He has been a Senior Advisor at Peter J. Solomon Co., an investment bank, since November 2006. Mr. Glauber graduated from Harvard College and received his doctorate from Harvard Business School.
Media Expertise
Robert Glauber welcomes media inquiries on the following subjects:
Additional experts may be found by clicking on each subject listed. You may contact faculty directly or if you need assistance contact the Communications Office at 617-495-1115.