Office Address

Belfer-318
Mailing Address

John F. Kennedy School of Government
Mailbox 84
79 JFK Street
Cambridge, MA 02138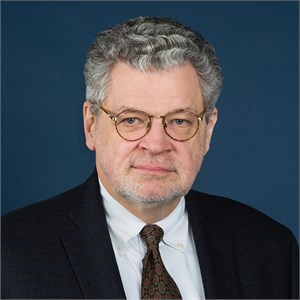 Profile
William W. Hogan, Raymond Plank Professor of Global Energy Policy, is research director of the Harvard Electricity Policy Group (HEPG), which is examining alternative strategies for a more competitive electricity market, and a member of the Appointments Committee. Hogan has been a member of the faculty of Stanford University where he founded the Energy Modeling Forum (EMF), and he is a past president of the International Association for Energy Economics (IAEE). Current research focuses on major energy industry restructuring, network pricing and access issues, market design, and energy policy in nations worldwide. Hogan received his undergraduate degree from the U.S. Air Force Academy and his PhD from UCLA. Selected papers are available on his Web site, www.whogan.com.
Courses
Fall
Media Expertise
William Hogan welcomes media inquiries on the following subjects:
Additional experts may be found by clicking on each subject listed. You may contact faculty directly or if you need assistance contact the Communications Office at 617-495-1115.
Research
For a complete list of faculty citations from 2001 - present, please visit the HKS Faculty Research Connection.
Selected Publication Citations:
Academic Journal/Scholarly Articles

Hogan, William W. "Virtual Bidding and Electricity Market Design." The Electricity Journal 29.5 (June 2016): 33-47.
Caramanis, Michael, Elli Ntakou, William W. Hogan, Aranya Chakrabortty, and Jens Schoene. "Co-Optimization of Power and Reserves in Dynamic T&D Power Markets with Nondispatchable Renewable Generation and Distributed Energy Resources." Proceedings of the IEEE 104.4 (April 2016): 807-836.